Wellness stays
Do You Feel Tired, with No Energy? Here are some tips, how to get into perfect shape and enjoy real wellness.
In wellness stays you can try a number of various classic, as well as luxury treatments and massages.
Beautiful spa town Mariánské Lázně, enchanting nature, intensive individual care, excellent cuisine and complete range of services can almost wonders.
Complete relaxation, complex care of your body and soul. Try some of our wellness stays -  get a new energy!
PRICE HIT
DISCOUNT 10% not included in the prices and valid for all stays from 7 nights:
1. 1. - 22. 3. 2020
19. 4. - 27. 6. 2020
18. 10. - 13. 12. 2020
Offer wellness stays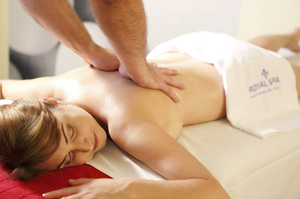 ROYAL Marienbad
Accommodation for 7 nights, full board, medical consultation, 14 spa treatments, free entry to the wellness center.
Week at the spa and you'll be fit again. Expect to see an amazing relaxation and wellness for body and soul with an extensive wellness program. Wellness package is composed of wellness treatments, optimal diet and staying active.
from 672 EUR / 7 Nights / prs.