Apricot delicacies in our restaurant
7. 8. 2019 -
Apricots contain a large amount of beta-Carotene which prevents our organism from damage caused by aggressive free radicals and strengthens our immune system. They also help to reduce the level of harmful LDL cholesterol and apparently protect from prostate cancer as well.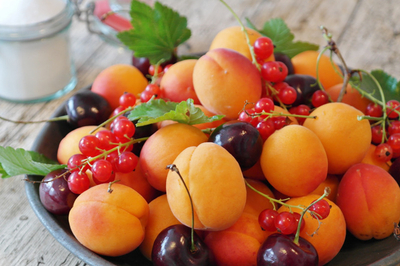 Apricot delicacies in our restaurant
Fresh apricots are a source of vitamin C, they are rich in iron as well as potassium, which helps to decrease blood pressure and is necessary to keep nerves and muscles healthy.
Starting from mid July we are ready to serve true summer refreshment with the juicy fruit for you.
Our menu also includes:
- filled curd cheese dumplings with apricot sauce and cream
- cold apricot soup
- delicious pancakes with apricots
Don't hesitate and order our Pampering Package at the summer price and on that occasion try our apricot delicacies.
With our tasty apricot your health improves a lot!