Café ROYAL lures you to try its raspberry menu
25. 3. 2019 -
We have already got used to tempting menus in the Café ROYAL. For the spring season our team have prepared delicious raspberry menu for you.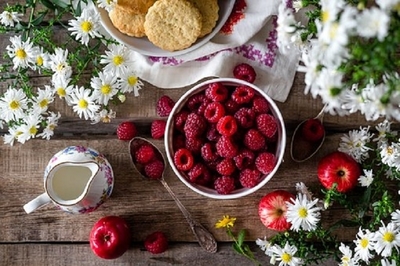 Don't try to resist and do come and visit our café during your stay in the Hotel ROYAL. What is it you can be looking forward to?
RASPBERRY MENU
Home-made raspberry fizzy drink with citrus fruits             0.5 l     60,--                1 l        95,--
Strawberry-raspberry milkshake                                                                                       95,--
"Lil Rose" with forest fruit and citrus fruits                                                              0.25 l  85,--
Chocolate cake with raspberries and whipped-cream                                                      60,--
Pancakes with raspberries and home-made whipped-cream 65,--                                   95,--
Ice-cream sundae "Hot Love"                                                                    70,--                85,--
Does it make your mouth water? Then don't hesitate and come to enjoy our delicacies.