EVERYONE WILL TAKE A FANCY TO WINTER RELAXATION IN MARIANSKE SPA
25. 11. 2019 -
Get away from the ordinary weekdays and indulge in a unique combination of healing mineral springs, spa treatments and winter atmosphere in one of the most beautiful spa towns in the Czech Republic in Mariánské Lázně. You have to experience winter well-being in Mariánské Lázně.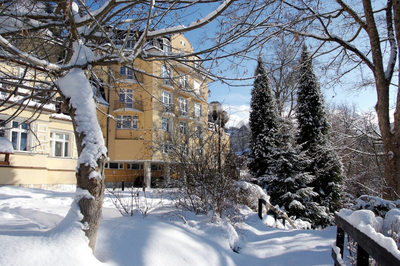 Enjoy winter relaxation in Marianske Spa
SPA WITH NATURAL RICHNESS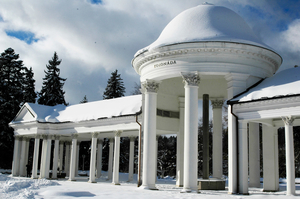 Mariánské Lázně is one of the most visited West Bohemian spas. The favourite Spa Hotel ROYAL is located on the edge of a forest park, and yet close to the spa colonnade, 300 m from the centre and it offers one of the most beautiful panoramic views of Mariánské Lázně.
A large number of mineral springs rise in Mariánské Lázně and its neighbourhood; in the town there are about forty springs. Due to their diversity and beneficial effects, they are suitable for the treatment of a wide range of diseases. Directly in our hotel we use the Balbín Spring for therapeutic and relaxation baths. Show the treatment description
---
ENJOY WINTER WELL-BEING WITH US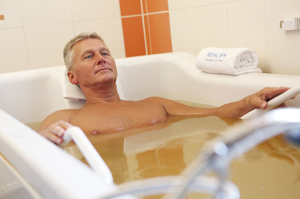 In the winter months, we should pay more attention to our health. In this period it is ideal to visit the spa and enjoy at least a short relaxation.
In our hotel you can have a swim in the pool, warm up your body in the steam bath or sauna and relax in the whirlpool. Or you can choose from several types of baths, wraps and massages and other spa treatments. So do not hesitate and enjoy winter comfort in Mariánské Lázně. I'm interested
---
LET YOURSELF BE ENCHANTED BY THE CHRISTMAS ATMOSPHERE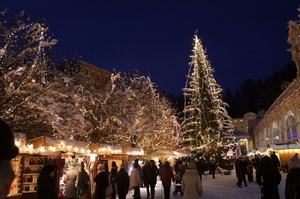 Don't miss the true Christmas atmosphere in Mariánské Lázně. During the period from 1 to 22 December, countless cultural events, singing and dancing performances take place at the spa colonnade every day as well as the famous Christmas market in the town market hall.
The opening ceremony of the Christmas market and the lighting of the Christmas tree will take place on the first Advent Sunday of December 1. You can also look forward to the St. Nicholas-Devil Show, performances by Vojta Kotek or Jiří Schmitzer, the local band The Covers and many others. Show the program of the action
---
EVEN SKIERS IN MARIANSKE SPA WILL ALSO BE PLEASED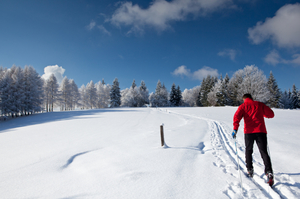 A good dose of movement with a little adrenaline is very important to our body. InMariánské Lázně there are many possibilities how to draw this "active" energy.
DOWNHILL SKIING
The ski area is only 300 meters from the ROYAL Hotel. Ski Resort Mariánky is located near the colonnade in the Slavkov Forest. In winter it offers activities for skiers and snowboarders. Transportation in the resort is provided by a cabin lift and two ski lifts. The resort has two 300 m long ski slopes, which are lit for evening skiing.
CROSS-COUNTRY TRAILS ALSO FOR BEGINNERS
You can use up to 90 km of groomed cross-country trails. With an altitude of 750 to 800 meters, the trails have enough snow throughout the winter. The longest red route is over nine kilometres long. Show the winter activities