We invite you to the spa café of the ROYAL hotel
28. 1. 2016 -
A spa stay means not only treatment, walks or curative springs but also peace and relaxation. The latter can be enhanced by spending pleasant time in our spa hotel café.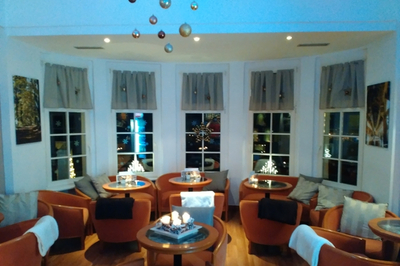 In the spa café you can enjoy our homemade cakes as well as other delicacies.
Freshness and quality play first fiddle
We've put a lot of effort into the modern design of our spa café so that you feel as comfortable as possible here. We believe that you'll also be attracted by our offer which includes both alcoholic and non-alcoholic beverages, wine on tap, delicious tea and several sorts of fresh and fragrant coffee. With all that you can savour our homemade cakes and desserts which simply can't be resisted.
Open every day from 11 a.m. to 10 p.m.
Check the up-to-date photographs of the hotel café.
We're looking forward to your visit!