We have a new reception desk
13. 3. 2018 -
Dear clients,
Within the adjustments and alterations, which we perform every year to improve the ROYAL Hotel, we have prepared a brand new reception area for you. Among others, the modern plan includes two work spaces for our receptionists which will be used for two different purposes.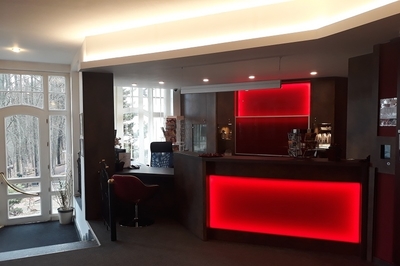 The higher space at the desk will serve as a check-in area (standing up) and the lower one will function as a place for dealing with different situations of our clients (sitting down). The reception has also changed its colour and now it is wine red – the shade peculiar to our spa hotel. I believe the reception area will bring a lot of pleasure to you, our clients, as well as to our receptionists.
How do you like the change?
Come to see it with your own eyes and explore every detail of our new reception area during your next stay in the ROYAL Hotel in Mariánské Lázně.
Your ROYAL team