Do you know the vicinity of Mariánské Lázně? Part four: Prelate
18. 7. 2018 -
The trip starts at the roundabout where you head towards the rear part of the New Spa Hotel through Dusík Street to the ski resort. Here you take the cableway up to the Boheminium Miniature Park.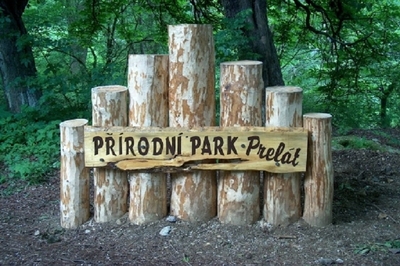 You can take a look around the park. Behind the miniature park, you will find a fallow deer park. The fallow deer are used to people and they will allow you to feed them or even touch them. However, you shouldn't give them improper food – their favourite delicacy is apples.
Behind the fallow deer park, follow the nature trail "Through the Spa Forests". There, you can learn about forestry, balneology, history, geology, mining industry, zoology, botany as well as ecology. The trail will take you as far as the Pirate's Spring and it finishes at the Prelate's Spring whose area is equipped with a unique natural playground. Your kids can try the children ropeway, swings or climbing frames and all the family can grill some sausages or attempt to succeed on the obstacle course.
To get back to the town, you can go through the park past the Rudolph's and Ferdinand's Springs.