Do you know the vicinity of Mariánské Lázně? Part five: The castle of Kynžvart
6. 8. 2018 -
A pleasant ride, which you can connect with a visit to one of the most beautiful castles of the Karlovy Vary region.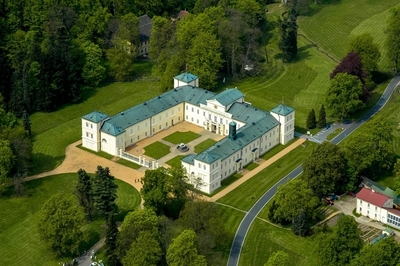 The beginning of the route is found at the Forest Spring in Třebízského Street. Continue up the hill, towards the village of Kladská. Behind the gamekeeper's lodge at the King's Spring turn left towards Kynžvart. The forest path will take you to the town of Lázně Kynžvart as far as the castle and its parks. If you decide to visit the castle, you will get a chance to see charming interiors as well as Chancellor Metternich's extensive collections.
To get back to Mariánské Lázně, you can follow the road past the Kynžvart sawmill, along Svoboda Alley as far as the cemetery and from there you will arrive at Ruská Street in front of the town hall of Mariánské Lázně.